News from the Vedanta Centre UK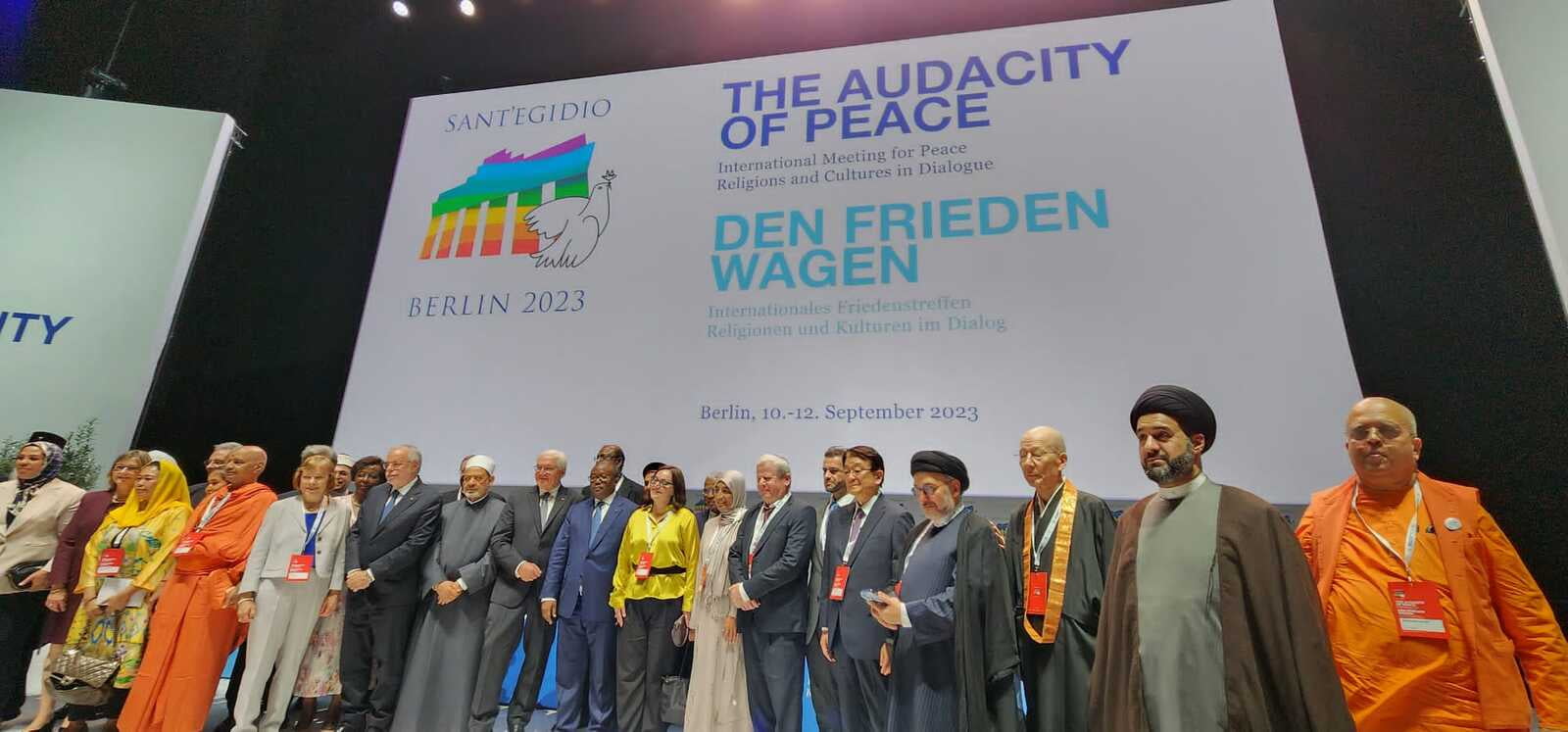 Swami Sarvasthananda participated in "The Audacity of Peace - International Meeting for Peace - Religions and Culture in Peace" in Berlin, Germany from 10 to 12th September 2023. In above group photo he is seen with the President of Germany Frank-Walter Steinmeier and President of Guinea-Bissau, Umaro Mokhtar Sissoco Embaló at Verti Music Hall in Berlin in the inaugural session of The Audacity of Peace on 10th September 2023.

25-09-2023
The magazine for May-June 2023 is available now.
UNESCO-NGO Position Paper
05.12.2021
Representation at the UNESCO-NGO Liaison Commitee
Interview with Swami Sarvapriyananda
14.08.2019
The interview with Swami Sarvapriyananda from 28.07.2019
at our centre is available for download now.
01.06.2018
Swami Sarvasthananda has taken over as the new Minister-in-charge of the Ramakrishna Vedanta Centre, UK from 15 April 2018.