75TH ANNIVERSARY CELEBRATION OF THE RAMAKRISHNA VEDANTA CENTRE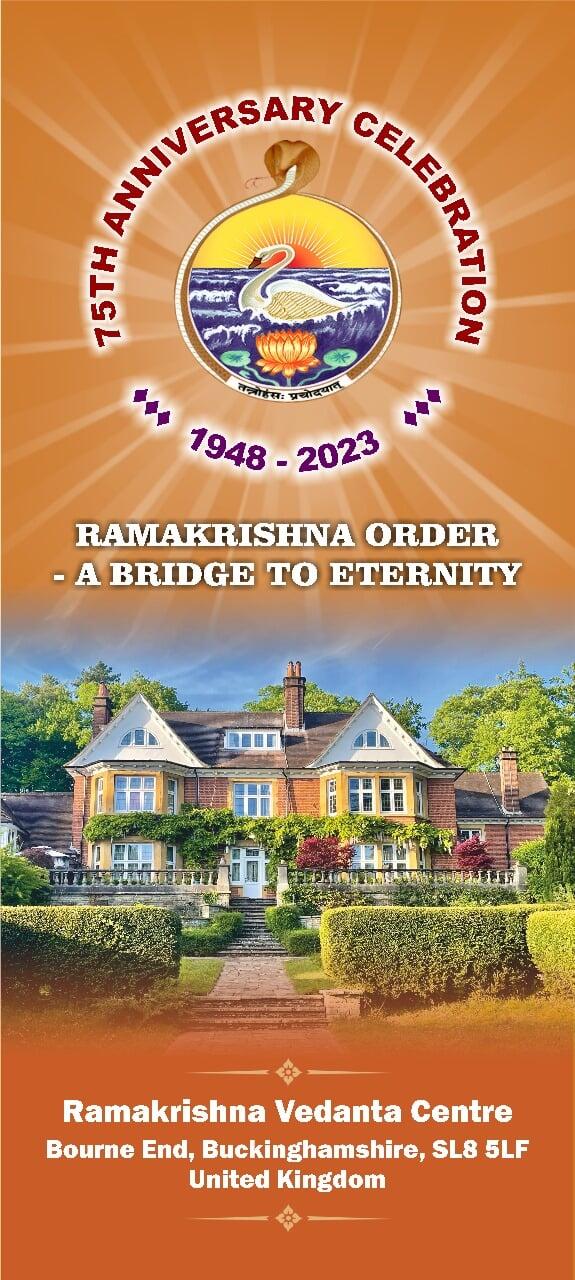 BY THE INFINITE GRACE OF SRI RAMAKRISHNA, HOLY MOTHER SRI SARADA DEVI AND SWAMI VIVEKANANDA, WE ARE EXTREMELY HAPPY TO INVITE YOU FOR THE 75TH ANNIVERSARY CELEBRATION OF THE CENTRE IN UK, ON THE 18TH & 19TH OF NOVEMBER.
PLEASE REGISTER IN ADVANCE IN ORDER TO ATTEND THE EVENT.
ALL OFFERINGS AND DONATIONS WILL BE GRATEFULLY ACCEPTED. YOUR CONTRIBUTION ON THIS HOLY OCCASION IS GREATLY APPRECIATED.
KINDLY REGISTER USING THE ABOVE LINK BELOW BEFORE 16th NOVEMBER 2023.
EACH PERSON ACCOMPANYING YOU HAS TO REGISTER SEPARATELY
Please refrain from attending if you are suffering from cough, cold, fever to avoid inconvenience to yourself and others.
Incase you are unable to attend in person, you can attend remotely via Zoom or YouTube Live
Zoom Meeting ID: 8897608913 Passcode: 294917